about us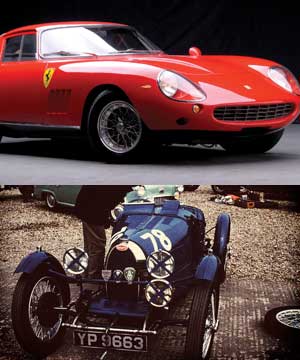 Prestige Classic Car Finance is a specialist division of Prestige Car Finance, one of the UK's leading car finance brokers. Our Classic Car division works with specialist dealers, auction houses and banking partners who really understand the classic car market place. This gives us an almost unrivalled track record in securing individual finance packages in this sector for each of our customers.
We act as a finance broker and increasingly as consultants in this specialist market for individuals and businesses looking for a cost effective finance solution to match as best as possible their individual requirements. Although Prestige Car Finance have been able to offer specialised Classic Car finance solutions for a number of years, the recent explosion of interest in the Classic Car market has resulted in a huge increase in demand for this specialist area of finance. Therefore as a result of this we have established a division specifically to cater for the requirements of our established and new customers in the Classic Car finance marketplace.
Charles McLeod the founder of Prestige Car Finance has always had a passion for this side of the business. His father having been involved in Lotus Cars in the very early years and then subsequently running the premier 1960's London based sports car showroom the Chequered Flag. His passion, background in the city and contacts together with the combination of our in house experience and knowledge of the market – gives us the confidence of being able to offer the most compelling classic car finance solutions tailored to your requirements. This experience and industry knowledge has meant we are now partnering the Telegraph Motoring division in a series of Classic Car Insights. Click here to view the Telegraph videos.